Solution TeamStudio - Live Demo on Desk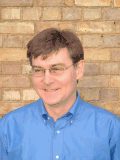 Simon Peek
Teamstudio will hold a Technical Lab during which you will receive coaching and learn the latest Teamstudio tool features.
Bring along your laptop and/or a technical challenge or a problem database and we will show you how the latest Teamstudio features can help.
This hands-on lab allows you to:
Try the Teamstudio tools for yourself on one of our laptops
Bring along a problem database and run the tools on it
Talk to a Teamstudio Technical Consultant about your current or upcoming issues
Discuss ways of improving your Notes environment
Lab attendees will receive a 1Gb memory stick loaded with Teamstudio products licensed for 10 days*.
*Limited supplies - first com, first served